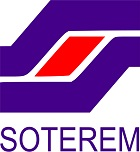 Our commitment ? To find solutions that suits our customers needs in terms of design, development, manufacturing and integration of electro-mechanisms, electric motors and complex equipments for the space, nuclear, defense and aeronautics industries.
The beginning
Founded in 1975, SOTEREM started its activity by producing experimental devices for the french nuclear research autority.
Specialist in complex experimental devices, electro-mechanism and electric motors  for the first tier of space, nuclear, aeronautics and defence, SOTEREM relies on a team composed of 40% engineers and managers and 60% qualified technicians and operators.
Our multidisciplinary approach, our ability to produce unitary models, small or medium series as well as our expertise allow us to adapt quickly to new challenges and to offer you the most appropriate solution to your constraints. Whether technical or financial.
With a design office, a manufacturing workshop (machining/sheet metal working/welding/brazing), several laboratories (integration/clean room/control/testing), competent and experienced personnel, a robust EN 9100 management system, selected partners and recognized experience, SOTEREM supports you throughout your project life by providing all the means to realize your ideas.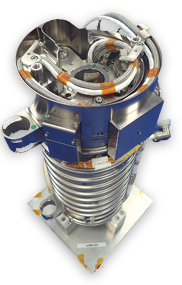 Supporting our clients
Specialized business managers for each fields and technical experts are involved at at the early stage of the project. A dedicated project team is created and will ensure a technical, quality and commercial interface.
A global solution
From the development to the delivery, we at SOTEREM can rely on :
An R&D department
A design office
The ability to develop or qualify new processes (bonding, soldering, welding, integration, etc.)or our own test benches
Assembly/integration and testing at our facility or at our customers' premises
Precision machining
A network of privileged partners
Our knowledge of experimental devices, electro mechanisms and AIT
Since 1975 SOTEREM:
Develops, designs and/or integrates and tests equipment (motors and electro-mechanisms), complex ground and on-board experimental devices in the fields of space, defence, nuclear and aeronautics
Manufactures sheet metal worked/welded/soldered equipment for the defense and aeronautics industries
Our flexibility
Our management system can handle unitary, small or medium series production in our 3 business sectors, as well as in-house AIT , in a controlled atmosphere, in a grey room or at our customers' premises (by deploying autonomous project teams).
Ability to manage staff Ramp up (Multidisciplinary staff – recruitment and training – GME)

Skilled professionals
40% of engineers and managers,
60% of technicians and qualified operators,
A competent staff, a process of sustaining and improving skills to perpetuate and increase our expertise.
Robust quality management system
A certified EN 9100 quality management system supported by top management and deployed throughout the company.
Extensive knowledge of the standards EN 9100 ISO 9001, RCCMX, RCCMRX, ECSS.
Businesses
SOTEREM's activity per business segment is split as follows :
Space : 30%
Nuclear : 30%
Aeronautics and Defence : 30%
Industry : 10%