Development upon customer specifications and innovation

Soterem designs, manufactures and qualifies products upon customers specifications for the Space, Nuclear, Aeronautics and Defence sectors.
After an analysis of expected performances combined with a risk assessment, Soterem implements the development of a new product adapted to the requirements of the specification or the evolution of an existing product.
All development and qualification activities meet the requirements of the EN9100 quality certification.
The standards from the different fields of activity are considered from the design stage and applied throughout the development process: ECSS standards, RCC-MX, DO-160G,…
Our extensive experience acquired over the past 40 years allows us to develop new products by combining our engineering skills with a strong development organization.
Mechanical engineering, electronics, electromagnetics, thermal engineering
Soterem develops electromechanical or predominantly mechanical systems according to customer needs.
Finite element verification of the design produced with Catia or Solidworks is computed by NX Nastran software.
The magnetic phenomenum of the motors parts are designed with FLUX 2D/3D software.
Thermal analyses are performed with Solidworks thermal module.
The Henriot method is used to check the design of gears stages (spur, helical, epicyclic, worm and wheel).
The bearings are sized according to DIN ISO 76.
Reliability analyses are issued according to NPRD 97 and MIL-HDBK-217-E or customer-specific method.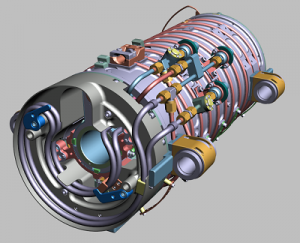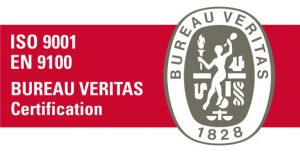 Product Assurance
SOTEREM management system is certified as per EN 9100 (V2016).
Directly linked to the company strategy and objectives, the Quality Management System is led by the management and deployed to each department. It is continuously improved to meet the objectives and expectations of our interested parties.
As our activity is linked to high-tech sectors, SOTEREM has a consistent quality department composed of :
sector quality managers mastering the associated reference system,
product quality assurance managers,
quality controllers (integration and dimensional),
configuration management leaders.
They are involved at a very early stage and follow projects throughout their lives at SOTEREM. They actively participate to the continuous improvement of the QMS.
Development and implementation of special processes
Since its creation, SOTEREM has traditionally developed its proprietary special processes in order to complete its most critical projects. In addition to these custom processes, there are also techniques that are implemented by competent and qualified personnel:
ECSS certified cable operator
Qualified QMOS welders
COFREND N2 certified personnel for leak tests
COFREND-COSAC N2 for PT
Staff holding the CAMARI for radiography.
Authorized bridge operators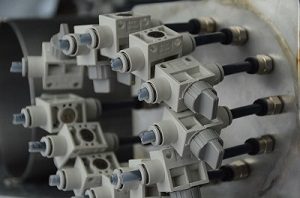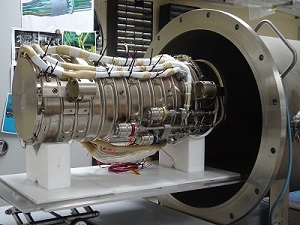 Test department
SOTEREM develops for its customers the mechanical, electronic and software parts of test equipment.
General test means
Test furnaces: 1400°C and 1600°C, horizontal and vertical positions.
Climatic chambers: 600L and 800L volume with a temperature range from -70°C to +150°C and 5% to 98% humidity.
Aeraulic test benches
Test benches for air compressors
Hydraulic load test benches, up to 4T.
Test benches for all kind of electric of motor (brushed, brushless, stepper or asynchronous)
2 helium leak detectors
temperature, pressure, vacuum, flow, torque, force measurement equipment
X-ray, 140kV
SOTEREM can also manage and specify more specific subcontracted tests (such as mechanical tests, EMC, etc.) via a network of regional and national trusted companies and laboratories.