Industry sector
Since its creation, SOTEREM has benefited from the skills and craftsmanship of its mechanical workshop in order to successfully carry out its projects, whatever the sector. In addition to its 3 main divisions, it also provides manufacturing services and the implementation of special processes.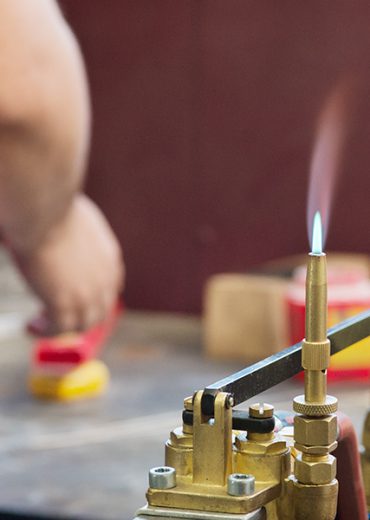 Our Expertise
SOTEREM can rely on various means of production within its own site, in its mechanical workshop.
Conventional machines

Qualified welders (QMOS), QS, Air0191 Standard.

Vacuum induction furnaces

Radiography

Pressure and leak test means
In order to meet the projects needs of each of SOTEREM's divisions, a manufacturing subcontracting service makes it possible to benefit from the full range of conventional and specific machining methods, surface treatments and special wiring through a network of specialized subcontracting companies. They are regularly monitored and controlled by audits supervised by the Quality Department.
Products highlights
From the thirty years long series to the unitary and very specific manufacturing:
Wing cylinder caps (boiler making, welding, inspection, leakage and pressure tests).
Mechanical welded assemblies
Metallization on carbon specimens
Brazing for very low temperature resistance
Welding services (TIG, noble gases)